<![if !vml]>
<![endif]>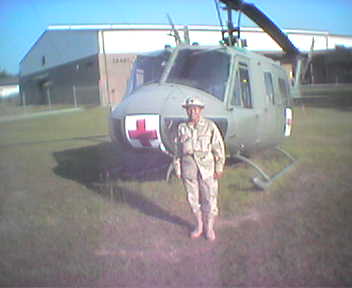 Maj Macrina Alayu
801st CSH
Camp Doha
APO AE 09336
--------------------------------------------
My proud High School Alma mater has just updated their website:
http://www.geocities.com/southernnuevavizcayainstitute/
Southern Nueva Vizcaya Institute
Dr Edwin Bernabe, the 77-78 class valedictorian is now practicing medicine in Dubai, United Arab Emirates
---------------------------------------------------------------
Also excerpts from Manila Bulletin
Nueva Vizcaya doctor picked to head medical team to Iraq
By: Bingo Cadabona
BAYOMBONG, Nueva Vizcaya — A Novo Vizcayano doctor was chosen by the government to lead the medical contingent which the country will send to post-war Iraq next month.
Dr. Cirilo Galindez, director of the Veterans Regional Hospital in this town, was designated by President Gloria Macapagal Arroyo to lead the 60-man medical team bound for Iraq.
Health Secretary Manuel Dayrit nominated Galindez, a native of Aritao, Nueva Vizcaya, to the President.
"It's an honor to be chosen by the President to lead the Philippine medical team for humanitarian cause (in Iraq)," Galindez said of his designation.
Galindez's team will be part of a 175-man Philippine contingent that includes military and police personnel who will join other representatives from the "Coalition of the Willing" to take part in the humanitarian mission in Iraq.
Galindez, who rose from a village doctor to become the chief of one of the biggest government hospitals in Cagayan Valley, said he takes honor and pride for being chosen to lead an elite group of medical team to represent the country.
The Philippine medical contingent will be composed of 20 nurses, 20 paramedics and medical practitioners of different specializations.
He admitted though that his family, including his brother who is a member of the US Navy, was opposed to his going to the war-torn Middle East country, aware of the danger of post terrorism activities due to the prevailing anti-American sentiments there.
http://www.mb.com.ph/news.php?search=yes&art=33816&sect=13&fname=PROV/2003-05/PR03053133816o.txt